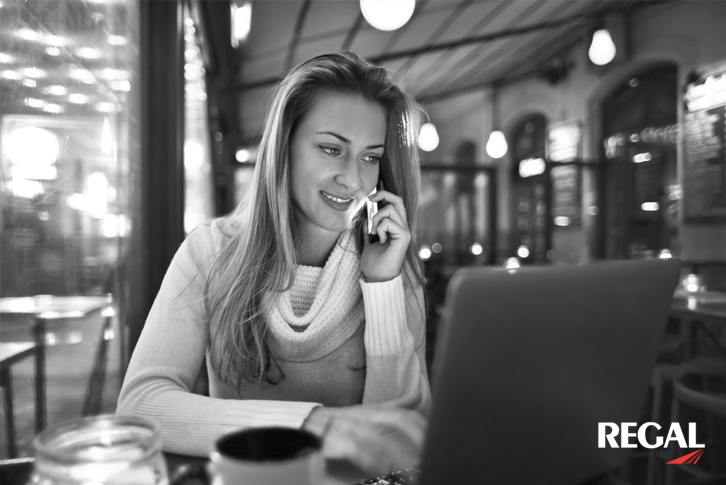 Welcome to Regal
Regal is a leading UK based online distributor of health & beauty, grocery and paper discount products since 1984. In partnership with major FMCG suppliers we offer trusted brands worldwide to multi-million-pound wholesalers, super retail and to independent online shops.
With regalsales.co.uk and our price lists, you will find unmissable online exclusive offers, new lines and while stocks last deals with over 1000 products available, plus Regal's exclusive own brand products such as Designer, our hugely popular paper range, TITAN refuse sacks and ASTRO bin liners. We are preferred distributors for global brands including Andrex, Kleenex, Plenty, Cushelle and exclusive to Regal in the UK, the Foxy, Mega and Tornado range of paper products.
Opening an account with us is easy!
• Check out our terms of trade
• Complete a Trade Registration form (which will be emailed to you)
• Send Proof of Trade paperwork (such as your VAT certificate or any utility bills/invoices, dated within the last 3 months) with the business address on.
How long does it take to prepare your application?
Usually it takes just 3-7 working days and we will be in touch when it is ready for you to place your first order.
Minimum Orders
Delivery
For FREE UK delivery our minimum order quantity is £1000 plus VAT, and £2000 for Ireland. We offer an alternative lower minimum order of £500 plus VAT with a standard £30 per pallet delivery charge. Our goods are currently delivered on pallets, so you will need to confirm your delivery address is able to unload goods using a fork lift, or if you need to request a tail-lift vehicle.
Collection
Our Click & Collect counter is available for you to pick up your products directly from us for low volume orders. Our minimum order is just £250 inc. VAT.
Placing an order
You will have a dedicated account manager that understands the requirements of your business to help place an order, answer any questions and help you to find the right products for success.
Setting up your Online Account
Once we have approved your application when all documents have been signed and returned, for security, your online login details will be posted to you.
How do I pay?
After placing your order, our sales team will confirm the stock is available and we will ask you to make a Pro Forma payment. This can be sent via BACS transfer, or you can phone to make a card payment. (Debit card or a business credit card with a 2% charge of the transaction fee added.) Payments are not currently available online but we are working on this for the near future. After funds are cleared, we will pick and dispatch your order as soon as possible. We advise you to pay as soon as possible to guarantee the stock is available to you. In some cases, we can offer a credit facility. This is available on request and only granted after a credit check is approved.
Delivery and Returns
We deliver orders on pallets to your premises that must be able to accept HGV's. We generally don't deliver to a residential address, but we will deliver to your storage unit or drop shipment centre.
Can I specify a day for delivery?
Our local area is based in the North West and we deliver to Liverpool, Manchester, Birmingham and Leeds typically on a Wednesday and a Friday.
Can I track the status of my order?
Regal will guide you through the process of placing orders and organising collection or delivery by your carrier. Please call us for any updates on deliveries or orders being prepared for collection.
What type of premises do I need to accept a delivery?
We do not deliver to residential addresses, so for example if you are working from a flat, you would need a lockup, or premises that can accept palletised delivery, so a truck can arrive and offload your goods. We can only deliver these to your business address and not to the address of your customer.
Do you deliver directly to Amazon?
Regal currently do not deliver directly to Amazon but we do deliver to smart fulfilment centres such as smart-fulfilment.co.uk that will pick, pack and post an item on your behalf.
Returns
If you have received an incorrect delivery or any damaged goods you can contact your account manager and they will either credit you or arrange for the goods to be delivered with your next order.
If you need any help, just ask…
Simply call 0151 346 1420, choose Option 1 or email sales@regalsales.co.uk and a member of our customers service team will be happy to help you, whether it be a stock enquiry, news of the latest products, or help with making a payment. We even accept fax for orders! Fax: +44 (0) 151 343 0076
From 1st July 2022 our office hours are 08:30 - 16:30